Find your Brand's Personality: Understanding the Benefits of Branding Archetypes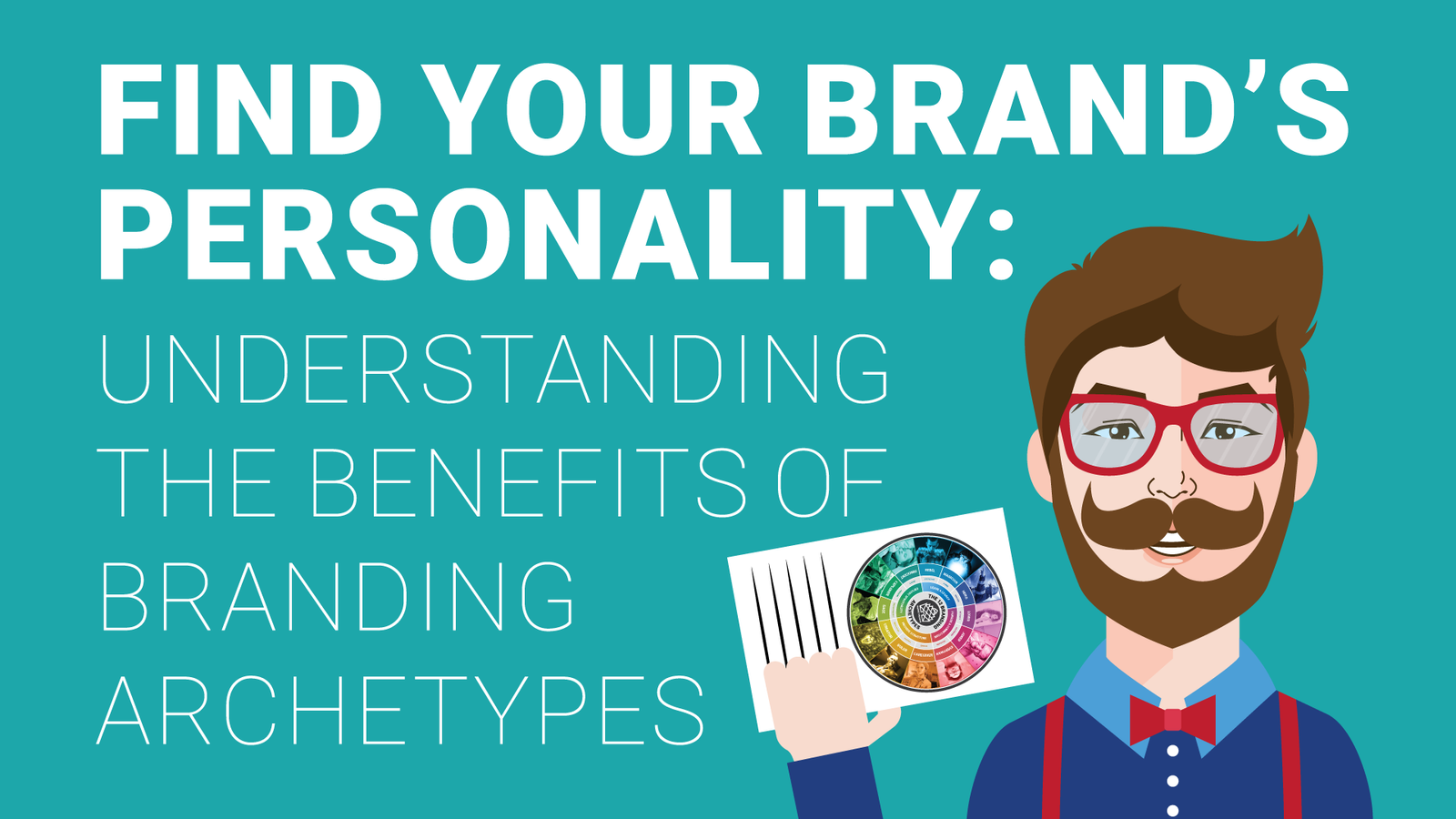 Posted: June 11, 2019 | By: Jordan Halliday
CONNECTING WITH CUSTOMERS
Have you ever observed how deeply you associate with some companies more than others? Every time you see the logos of such companies, you get reminded how much you enjoy their products? It's most likely because you are attracted to them. That feeling of attraction towards the company is based around the concept of the brand. What's more, these feelings usually come from the personality your preferred brand portrays, otherwise known as an archetype.
Archetypes, therefore, are symbolic genres an individual assigns to their brand. The transaction relationship between a customer and a company can go beyond the basic. Choosing an archetype helps in developing a meaningful relationship with both current and future customers. It's also an important way of thriving in a busy marketplace as it helps you attract potential buyers.
Design by Jordan Halliday of Pinebee Creative
95% OF PURCHASES ARE MADE IN THE SUBCONSCIOUS MIND
According to Harvard Professor Gerald Zaltman: 95% of our purchasing decisions are made in the subconscious mind.
This means that brands with a tightly defined archetypal personality connect more on an emotional level with their audience & have a massive advantage over their competition.
Source: The Subconscious Mind of the Consumer (and How to Reach it), Harvard Business School
WHAT IS A TIGHTLY DEFINED BRAND?
Your brand may not always fall into one particular brand archetype. You may be tempted to take traits from multiple archetypes to express your brand. However, if you do, there should be no more than 3 and the main brand archetype should dominate over 70% of your brand to avoid falling into what we call a "confused brand".
Design by Jordan Halliday of Pinebee Creative
Design by Jordan Halliday of Pinebee Creative
WHAT IS A CONFUSED BRAND?
A confused brand is one that doesn't have a dominant brand archetype or one that has too many competing archetypes. Having a confused brand will leave your customers feeling confused and may possibly lead to your brand not having a clear message.
SALES GROWTH FROM A TIGHTLY DEFINED BRAND
A recent analysis uncovered that brands with "tightly defined" archetypal identities rose in market value by 97% more over six years than "confused brands" or brands with characteristics from many different archetypes.
The Study also showed that "tightly defined" archetypal brands grew more than 66% in economical value over the 6 years compared to "confused brands".
Source: The Young & Rubicam Study, The Hero and the Outlaw
Design by Jordan Halliday of Pinebee Creative
THE FOLLOWING ARE SOME OF THE TOPMOST BENEFITS OF BRANDING ARCHETYPES
Design by Jordan Halliday of Pinebee Creative
1. ARCHETYPES SET THE TONE FOR BRAND EXPERIENCE
Archetypes are beneficial in that they improve the relationship and experiences with your customers. For instance, if you have a company brand associated with caregivers, it will display a more helpful, supportive, compassionate, and altruistic personality.
In so doing, you market yourself to your customers as someone to trust because you care and empathize. Therefore, your customers will set expectations towards your brand experience. Hopefully, if the brand serves its expectations, the customers learn to trust your company and everything you offer. They become loyal to your products upon repeated and consistent engagement.
2. ARCHETYPES SUPPORT DIFFERENTIATION
Archetypes can actually help you to stand tall in a marketplace crowded with several competitors. Having a strong archetype enables you to get into the brand's roots to understand the idea behind your archetype. Understanding the foundational concepts can help you in shaping your unique archetype, this is often important in situations where you share a more similar archetype with other parties.
Design by Jordan Halliday of Pinebee Creative
Design by Jordan Halliday of Pinebee Creative
3. CUSTOMER DESIRES
Archetypes focus on your customer's desires. One sure thing about archetypes is that they can be tailored to suit your customers' tastes, preferences, and desires.
In case your customers need motivation, creativity, or innovation, there will always be an archetype for that.
In simple terms, company brands use archetypes to initiate a connection between the customers and the product or services offered. This helps in creating a stronger and more authentic customer-company connection.
4. ARCHETYPES BUILD A BRANDS ACCOUNTABILITY AND INTEGRITY
The archetype can also help in building your brands accountability and integrity. Building your brand's archetype empowers you in that it helps you to use an emotional trigger to create customer recognition and long-term customer relationships. It is critical to observe and adhere to your moral principles in order to maintain high trust and accountability among your customers.
Design by Jordan Halliday of Pinebee Creative
Design by Jordan Halliday of Pinebee Creative
CUSTOMERS THAT LOVE YOUR BRAND
Conclusively, if at all, you want to be more successful in your business, you need to connect to your audiences or customers. You need to establish a more sustainable and appealing brand identity with a high tone of voice and personality.
If you want to mean more to your customers and connect with them in a way that makes them not only remember you… but also like you, then your brand needs a real personality and with the right personality your brand will make real connections.
Therefore, concentrating on your archetype improves not only your customer loyalty but also ensures the success of your brand as well as the other benefits as explained above.
Are you ready to get started?